Mduku Community in Northern KwaZulu Natal, South Africa is home to Khulani Special School, the only school for children with disabilities in the region. The school was founded in 1998 by two women; Mrs. Elsie Nsukwini and Ms Crazentia Ngobese, who saw the need for children with disabilities to have access to an education. They started the school by gathering these often discriminated against children under a tree. When word spread of this, parents brought their children from not only Mduku but also from the neighbouring communities of Mnqobokazi and Nibela, eager that despite their difficulties, they have access to education.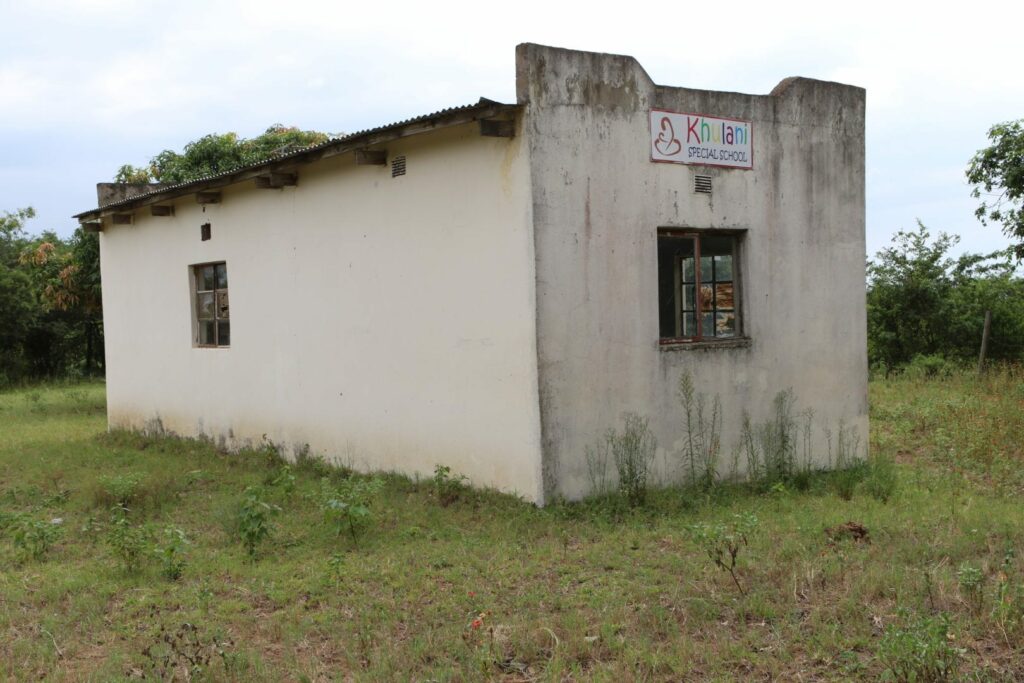 Together the women set out to mobilize support from community leaders, local government and the private sector stakeholders, including Zuka and andBeyond Phinda Private Game Reserve. Thanks to the generosity of various donors, a donation of land from the Tribal Authority and a house from the Thwala family, what began as a school under a tree grew over time into a fully-fledged school for children with mental and physical disabilities.
The construction of the first phase of the Khulani Special School, facilitated by Africa Foundation and was completed in July 2011.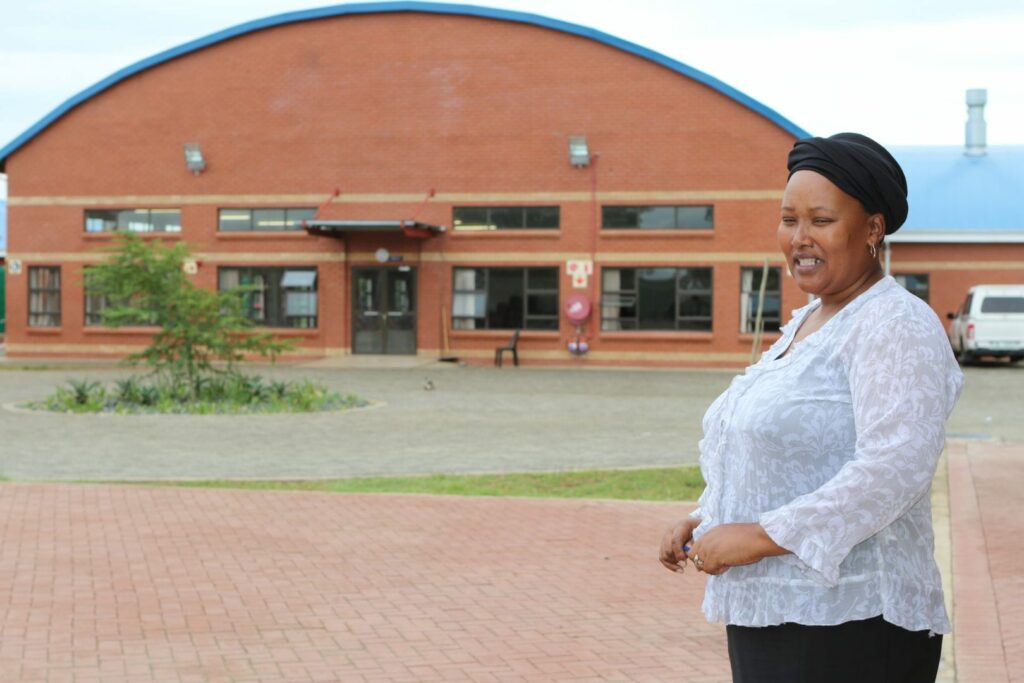 The initial phase consisted of 2 classrooms, 3 storerooms, a block of nine ablutions, walkways and fencing. After the official launch of the new school in 2012, there were 177 children enrolled at the school 95 of whom stayed on site, accommodated in classrooms that were converted to makeshift dormitories for sleeping at night. The children were taught and cared for by 9 teachers, 2 teachers' assistants, 6 house-mothers. Additional staff at the school included 2 security guards and a bus driver. Most of the staff worked here on a voluntary-basis.
Thereafter funding was secured to construct accommodation for teachers, and also walkways to make it easier for children in wheelchairs to transfer between building. With the initial structure in place the Government were willing to lend their support providing additional classrooms, kitchen and dining hall, dormitories for boys and girls. The school was officially registered with the Department of Education in 2009, classified as a facility to cater for children with severe intellectual disabilities.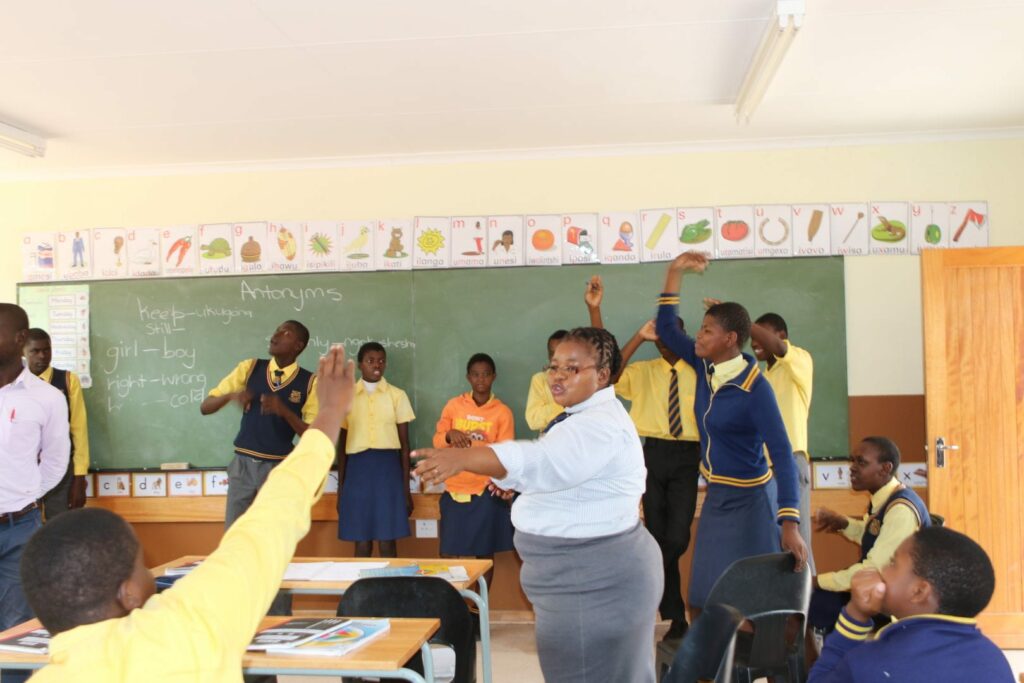 Today, Khulani Special School has an enrolment of 311 children, with physical or mental disabilities. These children come from all across the uMkhanyakude District and so there are boarding facilities that accommodate 220 students.
The school is led by Mrs Toksile Nxumalo who was officially appointed principal in 2010. She is heavily involved in the community as a whole and is a strong role model for the students. She leads 38 committed and passionate staff members, including educators, matrons and kitchen and maintenance staff.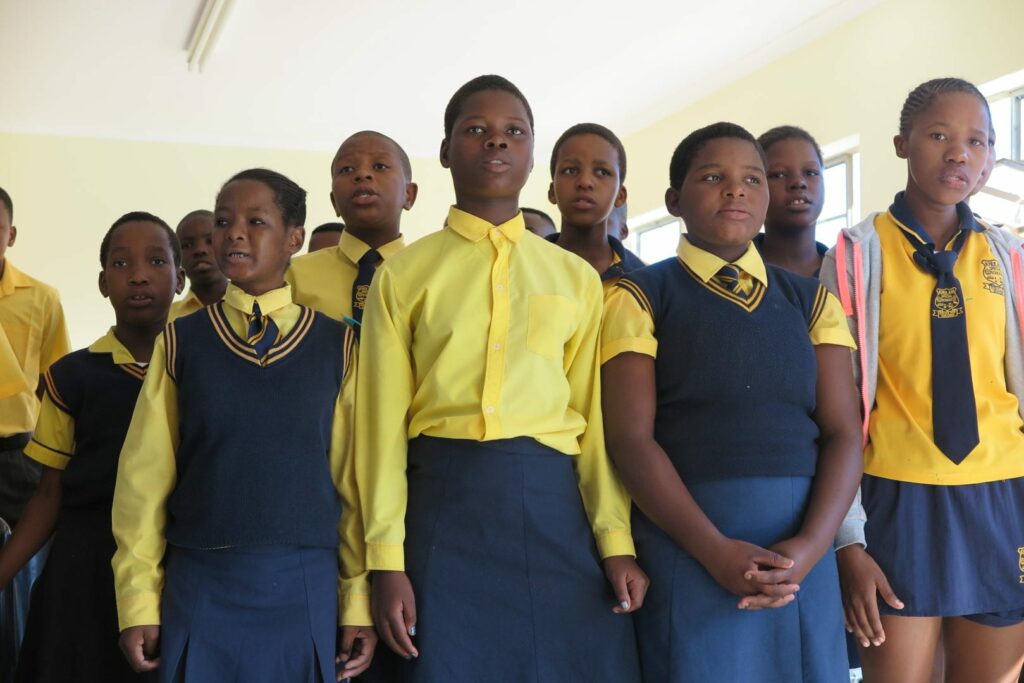 With no piped water in the area, many households and institutions have to purchase safe drinking water from the municipality in units of 1,000 litres, for R450 (approx. $35). Khulani School was purchasing 4,000 litres per week. Most recently Africa Foundation supported the school with the repair of a borehole, lab results showed the water salt content was too high for human consumption. Africa Foundation went in search of another solution and funds were raised to connect the rainwater tanks with pipes, to a filtration system and then to supply the bathrooms, kitchen and laundry areas with this water. The borehole is now attached to a tank and tap which is used for the garden and cleaning activities.
Africa Foundation continues to work closely with the school, celebrating in its successes and providing guidance and support when needed.